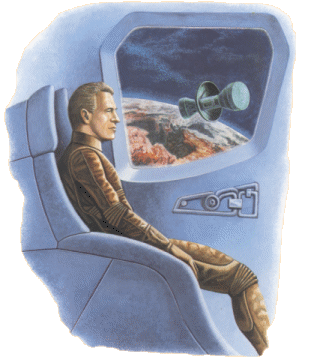 This last book is about how Man, using accelerated genetic engineering, could evolve in the future. Dixon takes us 200 years into the future all the way to as far as 50 million years ahead.

We start out with Mr. Jimez Smoot (left). Mr. Smoot is on his way into space, to colonize the stars. Only the most perfect biological specimen, as flaw-free as possible is given this privilege.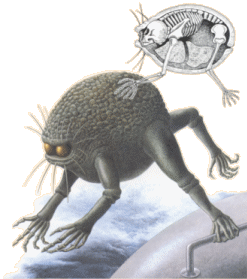 The "Vacumorph" (right) is an ultimate triumph in genetic engineering. Once human, it can live and work in the vacuum of space. Dixon tells us that the being, though sentient, is sterile and could not survive the rigors of gravity.

Click here to see an example of how far the future human has advanced.